You can outfit your pack for a day hike strictly off of Amazon. Quite honestly the prices are pretty good, and the delivery times are great. You won't always find super-specialized day hiking gear on Amazon, but you will find all the essentials for day hiking on Amazon that you really need.
Setting out for a day hike seems like a simple enough task. Grab a bag, some snacks, and some water and you are good to go right? This is all you need the majority of the time, but there are some things that you really need to take that will make your trip more comfortable, fun, and safer.
Water on the trail is essential. While some people prefer going to bottles, I feel that for a day hike, when you aren't going to be needed to refill at every available source, a hydration bladder is just more convenient. There is no fumbling with trying to get your water bottle in/out of your pack and worrying about losing caps.
After trying a fair number, I've found that I really like the hydration bladders from Mazama, and a 2l bladder is just right for a good day hike. In particular, the Mazama Intake with the handle is nice. The handle makes for easy filling and keeps it nicely positioned in my pack.
Here are some of the features I like about it.
2 - Poop Trowel and Pee Cloths
One my pet peeves on hikes is to see toilet paper flowers everywhere. Don't be a part of the problem and bury your #2s. I'm sure part of the reason there is so much toilet paper along trails is that people don't think they need to bury it, and if they do, don't bring something to bury it with.
There are a lot of poop trowels on Amazon, I mean the concept is easy enough. If I was going to suggest one to someone though, it would have to be the TentLab Deuce.
Ladies, bringing a Kula Cloth, or other anti-microbial pee towel for going #1. I've literally seen wads of toilet paper left sitting along the trail that didn't need to be there. 
Here are some of its features: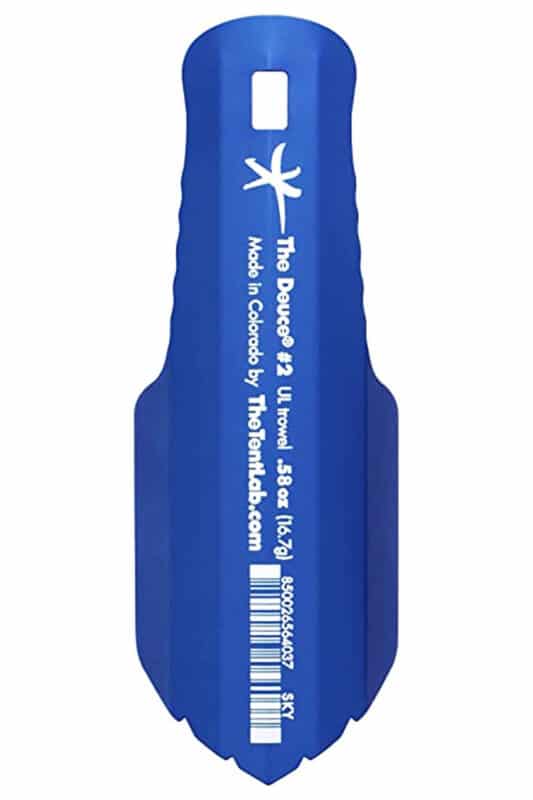 3 - Backup Power For Your Phone
Your phone is your connection to the world, your camera, and your GPS guidance system. The last thing you will ever want is to find that you need your phone while you are out hiking, and find that the battery is dead. Trust me, I've been there, slightly lost, looking at the map on my phone with 5% battery left. It isn't fun.
A small battery pack weighs nearly nothing and will charge your phone enough to get you back home (hopefully).  If you are trying to stay light, I suggest the Anker 321 but if you can handle the extra 4 ounces, I'd suggest getting the Anker 313 with double the power capacity.
Some high points for the Anker 313: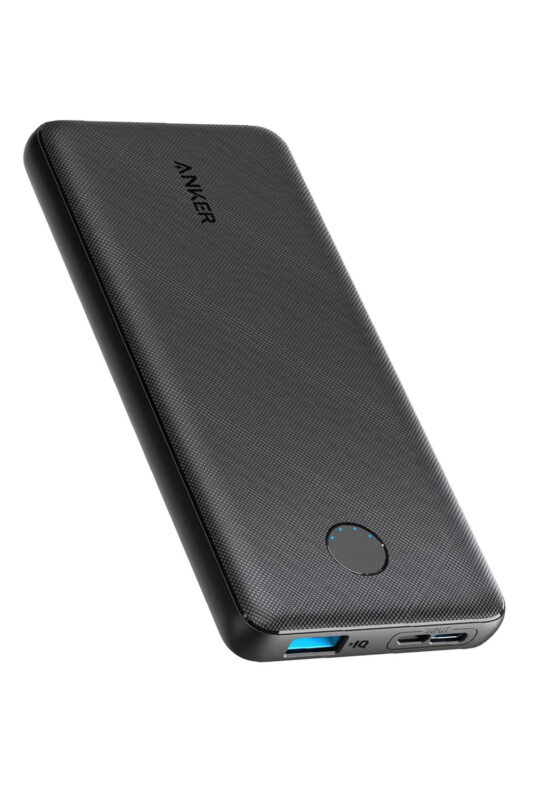 A sitting pad for a day hike may not be the first thing you think of, but it should be in your pack. At some point you will want to sit down and take a rest, or eat lunch. If the ground is dry, it is likely to be hard. If it is soft, it is likely to be wet. A sitting pad keeps your butt happy, clean, and dry when you are out day hiking. 
Blow up sitting pads are nice, but take time to inflate and are prone to leaks. For that reason, I'd suggest grabbing a Therm-A-Rest Z-Seat.
Here are some of its features: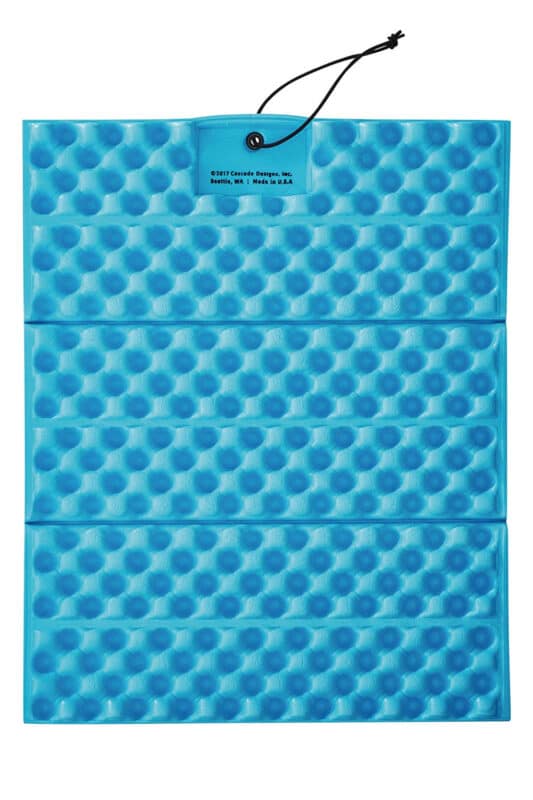 When it comes to carrying knives on the trail, there is lots of debate. Hardcore survivalists like a big, fixed blade, indestructible, survive the apocalypse, while other people don't carry anything. The reality is though that you should have some sort of blade and multi-tool with you when you go hiking. 
While you will never likely need to MacGyver up a hot air balloon to escape from the forest before an impending snowstorm, but there are times when a small blade or scissors for cutting repair tape, or blister tape, or some pliers to fix something does come in handy.  
If you really don't care about weight, any of the standard-size Leatherman multi-tools will be awesome. For most day hikers though, the little cousin of al those, the Leatherman Squirt is perfect to take day-hiking.  (PS – I suggest getting the red one so it is easier to see if you drop it or tying a bright rope to it.) 
Here is why I like it for day hikes: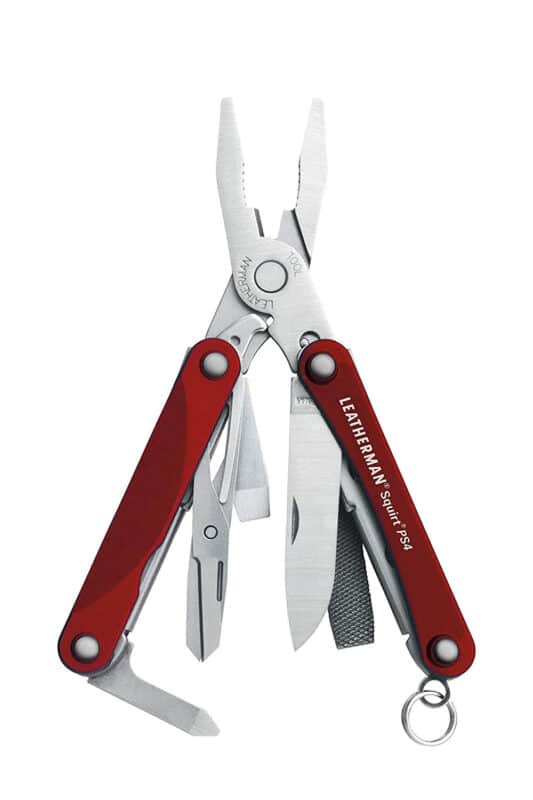 Plastic is the bane or our existence and any time I can not use it I prefer to. Unless you are really weird, at some point along your hike you are going to want a snack. Instead of using a plastic bag consider using reusable cloth snack bags for your sandwiches and trail mix. 
These bags will keep your food contained until it is time to eat, and then are washable in either your laundry or dish washer. Switching from plastic to cloth bags may not make a difference on your hike, but it will help reduce the amount of plastic that gets used.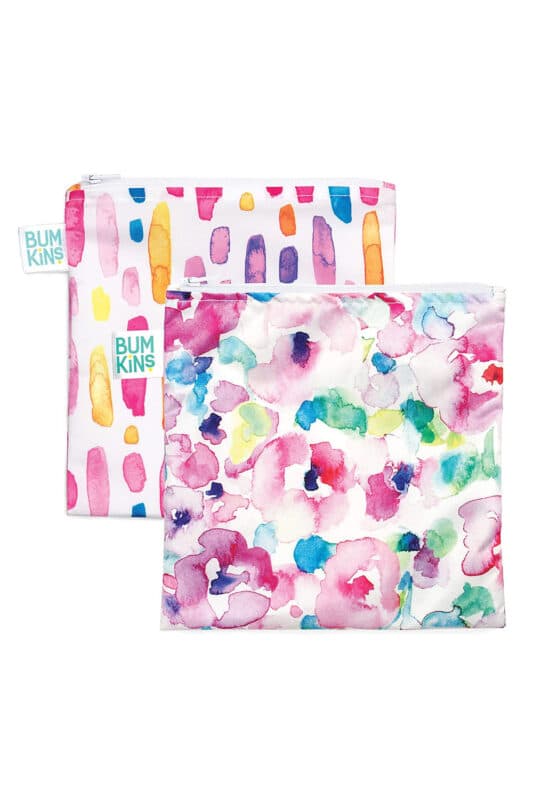 A towel? On a day hike? As day hiking accessories go, a towel may not seem that sexy, but they are infinitely useful, and as the Hitchhikers Guide to The Galaxy says, "A towel is about the most massively useful thing an interstellar hitchhiker can have."
While you may not be thumbing your way across the galaxy, a good backpacking towel can come in exceedingly handy. Beyond the obvious uses of drying yourself off, it can act as a tablecloth for snacking, shade when you are napping, and as headgear if you don't have a hat, just to name a few things they can do.
When it comes to a day hiking appropriate towel, I'd suggest one of the thin-quick drying varieties.
8 - Waterproof Paper and Pens
Why would you need a notebook and a pen on a day hike? I literally just got asked that while writing this. It could be that the amazing vista has moved you to write a poem, you need to leave a secret message in the Maibox on Mailbox peak, you need to sign a log book and no pen is there, or maybe you have met a super cute someone and want to write down your name and number for them. If you were lost, you could even leave notes for rescuers trying to find you!
When it comes to waterproof notebooks and pens, my go-to choice is Rite in the Rain. I've used their products for years and they are top quality
Here are some of its features: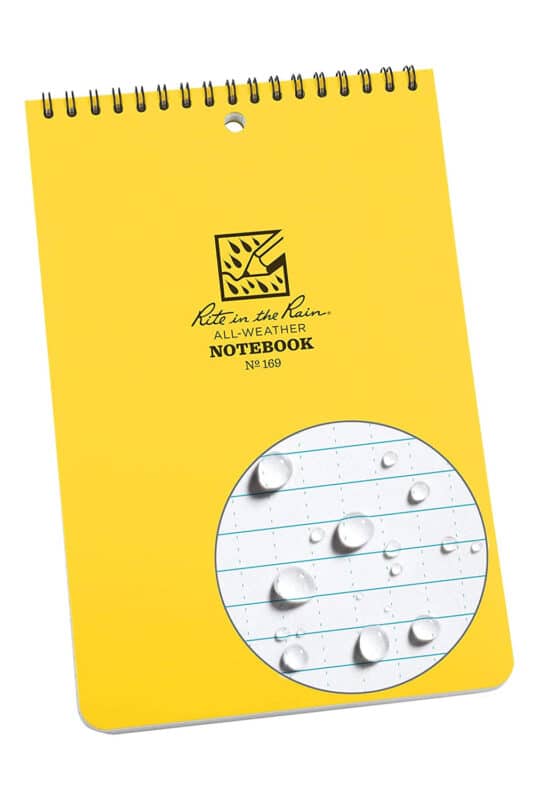 Throwing a first aid kit in on a list of hiking gear to bring feels like beating a dead horse to me as it should be one of your 10 essentials. That being said, lots of people don't bring one, and if they do they don't know what all is in it, and haven't beefed it up.
Personally, I generally roll out with an Adventure Medical Kits #7 kit that is meant for 1-2 people for 1-4 days, but they make a variety of kits for every hiker. Of course I've added some things to personalize it as you should too. 
Normally, people think of first aid kits for big injuries, but by and large, it is going to be blisters, headaches, small cuts, and slivers that it gets used for. I strongly encourage you to bring one, and to add a few things to it, including a heavy-duty emergency blanket. 
For anyone that is just doing day hikes, the Adventure Medical Mountain Series  Day Tripper Lite Medical Kit should be sufficient for minor on the trail issues. 
Here are some of its features: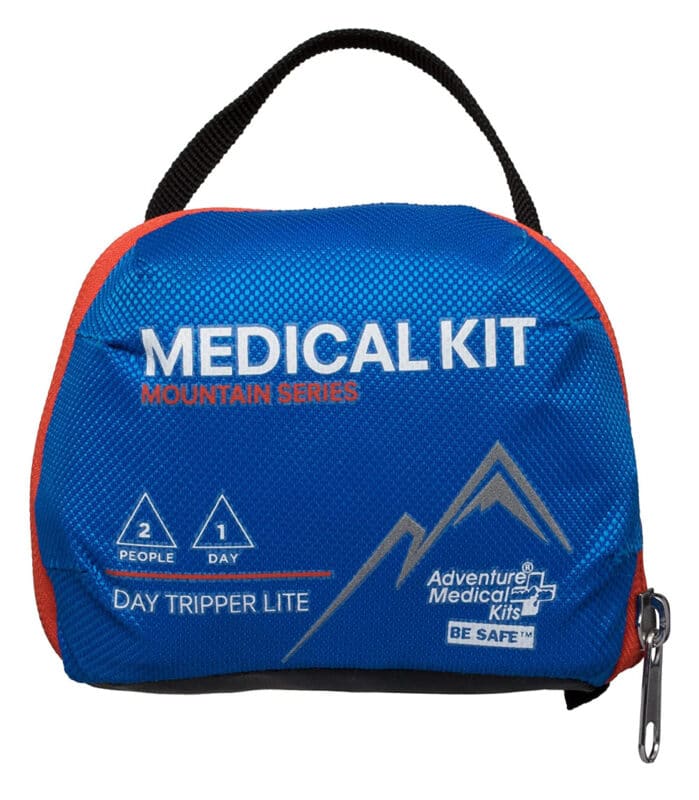 10 - Emergency Transponder
One more hiking accessory that a lot of people don't carry and they absolutely should is an emergency transponder. I've learned that the hard way.
You may think that all you need is a cell phone, but a lot of hikes, particularly in hilly areas, don't have cell phone reception. So an emergency transponder is an absolute must. If you fall over the edge of a hill, or get off trail and get lost, one of these might just save your life. No they aren't cheap, but what is your life worth to you?
For simple hiking, I'd suggest the Garmin InReach mini. It doesn't have all the bells and whistles of the bigger units, but is enough to get you out of serious trouble. 
Here are some of its features: