BearVault has just announced two new sizes to their bear vault canister lineup, the BV475-Trek and BV425-Sprint.
The two new sizes make it easier for backpackers in bear country to make efficient packing decisions when it comes to their food. I know for me, most bear cans are too big for my overnight trips, so I am excited to get my hands on the BV425 and try it out this summer.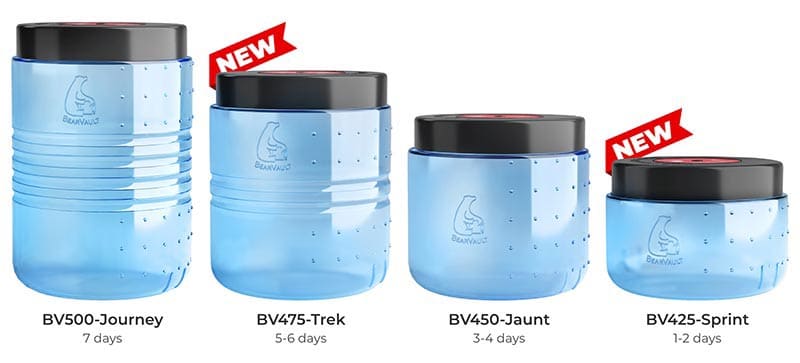 "We are excited to now offer a full suite of bear canister sizes for every hiker, every trip, and for the sake of every bear," said Tracy Twist, BearVault's president. "With four perfect fit options to choose from, it is easier than ever to safely store food away from bears and wildlife."
The new models passed the official Interagency Grizzly Bear Committee (IGBC) grizzly bear testing standards in May of 2022. Made in the USA of specialty polycarbonate and other durable resins, they will be available to ship from their online store BearVault.com.
At just 6″ high, I can see the BV425 being very handy for overnight trips, especially if you are watching your pack weight, but need a bear can. It has a 1.3 Gal capacity and weighs in at just 1.75 lb. The smallest in the BearVault family of canisters, the BV425 Sprint was designed for overnight trips, for youth or smaller backpackers, and for groups who share the food load among all hikers.
Check Out My Bear Can Buying Guide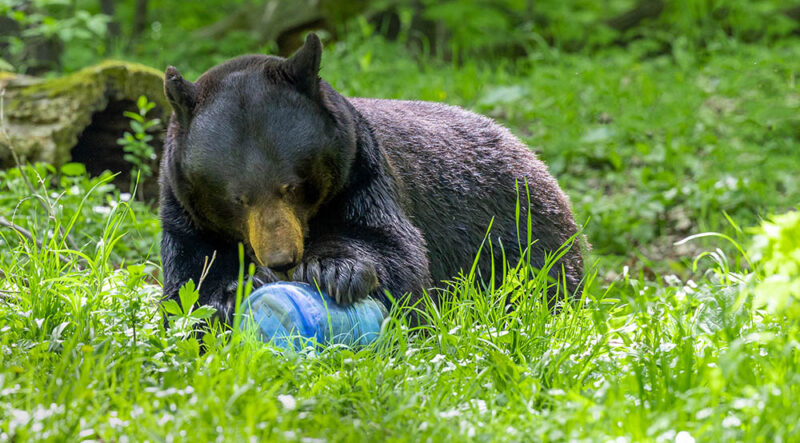 The BV475 looks like it will be good for a pair of hikers for a weekend and I feel will fit crosswise in a pack better, being that it is only 10.5″ high.
I think the factor of being able to get it in your pack is huge for both of these bear canisters. having to wedge a can in vertically throws packs off balance and is a pain to pack around. Being able to go horizontal with the BV475-Trek is a big plus for me.
As soon as mine gets here, I'll update you with a review of the new BearVault bear canisters. If you want to pick one up before then, they are only available via BearVault.com.