Day hiking is more fun with gadgets
Unlike serious multi-day backpacking trips, day hikes are more flexible and allow you to have more fun with your gear. When  you aren't worried about every ounce you are carrying, you have more room for things that are just cool.  Gadgets for day hiking aren't always the most practical, but they make that 4 hour jaunt down a trail a lot more fun.
Here is our list of the best gadgets for day hiking 2018.  As a bonus, these all act as great gifts for anyone you know that goes out hiking or likes playing in the outdoors.
Gadgets for day hiking
---
Anker Rechargeable Power Pack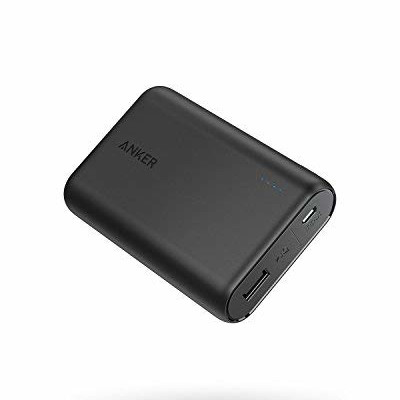 Extra power for your cell phone in my book isn't even really an option when going on a hike. I don't care how diligent you are, eventually you will wind up a trail with a phone that is low on power. Now this can be annoying in some situations, but if you have been using your phone for navigation, it might be actually life threatening.
I've had several external cell phone batteries over the years and the ones that I still use are all Anker.  The Anker  PowerCore 10000 holds enough juice to charge your phone several times and weighs in at under 7 ounces. To me it is an essential day hiking gadget.
---
 BEARZ Outdoor Beach Blanket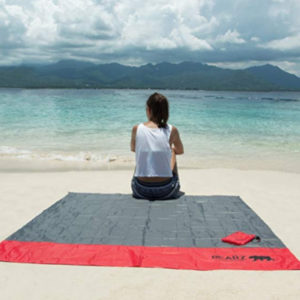 I don't know if a blanket truly counts as a gadget, but for a fun day hike, these are great to have along. Eventually you will want to sit down and relax, maybe have some lunch and take in the scenery. Problem is that the outdoors is dirty, wet and sandy. That doesn't make for a super relaxing rest stop. You can solve that by carrying a waterproof ground cloth/blanket. Something along the lines of the BEARZ waterproof beach blanket will do a great job of keeping your butt dry when you stop for lunch.
---
Flexible cellphone tripod with trigger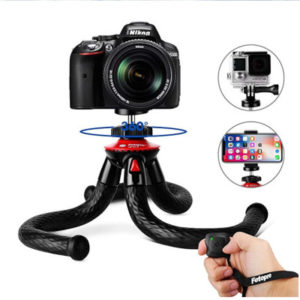 As gadgets for day hiking go, this is one of the most overlooked. Sure you can fire off some selfies, but wouldn't it be cooler to get all of you in the shot. Or how about a group photo with everyone in it? A flexible tripod lets you put your camera, GoPro or cell phone almost anywhere to get a shot. The BlueTooth trigger means that you don't have to try and set the delay on your phone and run for it. Once you use one you will always take a cellphone tripod like this one from FotoPro with you.
One tip on picking them out.  Make sure that they are rated to hold your phone or camera and don't cheap out. Inexpensive flexible tripods tend to flop and fall over which sucks for getting shots and can drop your gear which is really bad.
---
Cooling towels for day hikes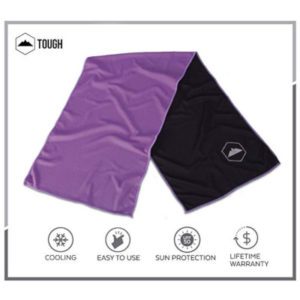 Summer hiking is fun and all, but it can get hot and nature isn't a gracious host that provides a lot of air conditioning along the trail. I was dubious about these things when I first saw them but someone gave me one and after using it a few times, I'm in love. I use it most trail running and as a big guy, I get HOT. A quick dunk in a stream/mud puddle or a bit of water from your supply and it is good to go. Cooling towels actually do take the edge off of hot days and make hikes way more enjoyable. There are dozens on the market similar to this cooling towel from TOUGH. Shop around, I'm sure you will find a color and size that you will love.
---
Backpacking chair for relaxing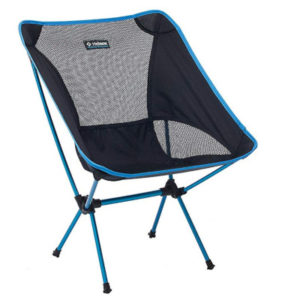 You have spent all morning climbing over hill and dale, jumping trees and scrambling over rocks, you are tired and you don't want to sit on the ground, you want to relax. Problem is that you are now on top of a hill with no couches in sight. The solution, bring a hiking chair. These chairs are super light weight in construction and pack up small. If you can spare and extra pound or so in your pack, consider bringing one of these along.
Don't skimp on quality though. You don't want a chair that will fail and drop you on the ground. The Helinox Chair One is rated to hold 320# and weighs under 2#.  There are lots of options though so weigh how fancy you want to get with weight and cost.