The city of Gold Bar sits in the foothills of the Mount Baker-Snoqualmie Forest Wilderness. It is tiny, with a population estimated to be about 2,300 people, however it is a good place to start your adventures in the surrounding wild places.
Typical Gold Bar Weather
Winters in Gold Bar are cold and wet from late October to mid-April. Unless you are prepared for rain, outdoor activities are best planned for late June through mid-September. The hottest days of the year in Gold Bar are usually at the start of August, with an average high temperature of 78°F.
Popular Campgrounds in and Near Gold Bar, WA
If you are looking for a drive-in campground near Gold Bar, WA there are very few choices. Wallace Falls and The Landing are very limited in camping options. Money Creek, Miller River, and Beckler River give you more options but are 20-30 miles east of Goldbar. Headed west, you will find The Thunderbird and Anderson's Bamboo Farm, which are more developed but are 10-15 miles west of Goldbar.
If you are more adventurous and don't mind driving more, there is always the option of dispersed camping in the area. As usual, my general recommendation is to check The Dyrt for available public lands that are open for camping.
Wallace Falls State Park
In addition to a great hike, there are two walk-in tent camping spots, and 5 furnished cabins at the park that are available.
Reserve Camp Sites at Wallace Falls State Park
The Landing at Index
A private campground with 4 spaces. Be advised that the road getting in is rough and you should bring a 4WD vehicle with clearance to get in here.
Money Creek Campground
25 campsites just off the South Fork Skykomish River nestled in an old-growth forest with a great swimming hole.
Money Creek Campsites Official Website
Money Creek Campground on The Dyrt
Miller River Campground
This campground features 18 standard sites available on a first-come, first-served basis.  Picnic tables, vault toilets, campfire rings, and drinking water via hand pump are available. Don't expect a fancy, full-featured campground here, but this does make a good jumping-off point for adventures on the surrounding trails though.
Important note – You need to stop at the Money Creek Campground to check-in and get the gate key to the Miller River Campground before going up!
Miller River Campground on The Dyrt
Miller River Campground Official Website
Beckler River Campground
Located down the road from Gold Bar, and just past
Check The Dyrt to find camping spots near Gold Bar
The Thunderbird RV and Camping Resort at Monroe
If you are looking for a little more in the way of amenities, consider the Thunderbird. A Thousand Trails property, this campground offers RV and camping spots, as well as cabins to rent. Located right on the Skykomish river, this is a good option for taking the family RV out for some splashing in the water and having fun.
The Thunderbird Resort on Thousand Trails
The Thunderbird Resort on The Dyrt
Anderson's Bambooland (and campground)
Camping in a farm's 'parking lot' Why not? Bring a tent or your RV and for $50 you can camp in their parking lot/field with access to the Skykomish River. Amenities are slightly limited, but you can pull a 40′ trailer in here.
Anderson's Bambooland on HipCamp
Popular Restaurants in and Near Gold Bar, WA
As you might expect of a town of this size, the dining options are limited in Gold Bar. A steakhouse/pub, a diner, and a pizza place are what you get. If you want more, then you are going to have to head east about 3 miles to Zeke's Drive-in, or else wander into Baring where you can find a few more restaurants like
Alternatively, if you want corporate food, you can head west about 4 miles to the intersection of US 2 and 339th where you will find a Subway and a Mcdonalds.
The Prospector's Steak and Ale
The Woodshed Espresso & Ice Cream
Zeke's Drive-in (east of town)
Alpen Drive-in (Startup)
Startup Teriyaki & Wok
SkyRiver Pub & Eatery (Startup)
Popular Attractions in and Near Gold Bar, WA
If you are going to Gold Bar, you are likely headed out onto the trails of the Alpine Wildnerness or using it as a jump-off point for adventures out at the Steven's Pass Ski Resort some 40 miles east of town. With hundreds of potential hikes in the area, if you love wandering in the woods, you will find plenty of adventure. Wallace Falls State Park is the main attraction at Gold Bar and this hike features several stunning waterfalls and great valley views.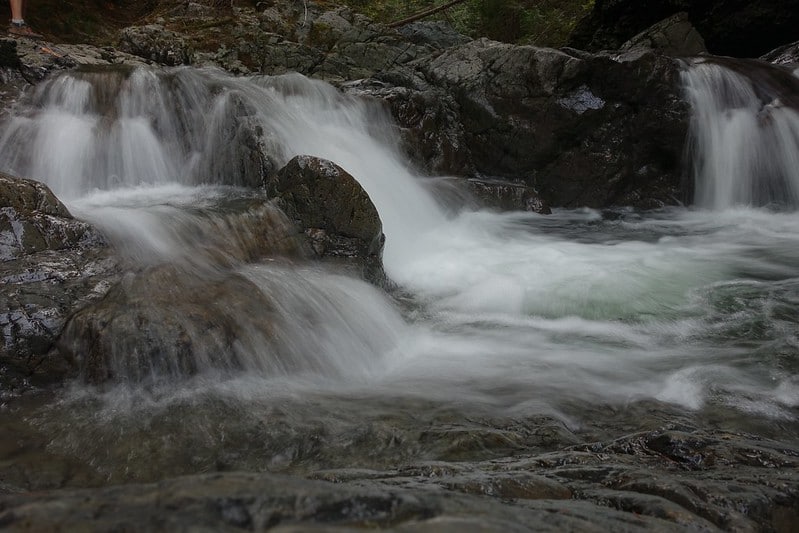 To explore the trails, I suggest checking the Washington Trails Association (WTA) interactive map. It shows you the potential hikes in the area and can be filtered by difficulty and other features.
If you are around in July, Gold Bar celebrates its gold mining history with Gold Dust Days, held annually on the last full weekend in July.
Also be sure to check the Sky-Valley Chamber of Commerce's events page for farmer's markets, music, and other events.
The Reptile Zoo (Monroe)
Reiter Pit (for ORV fun)
Wallace Falls Salmon Hatchery
White Water Rafting
Gold Bar Boulders Climbing (bouldering)
Other Camping Guides to Checkout!
PIN THIS POST TO PINTEREST!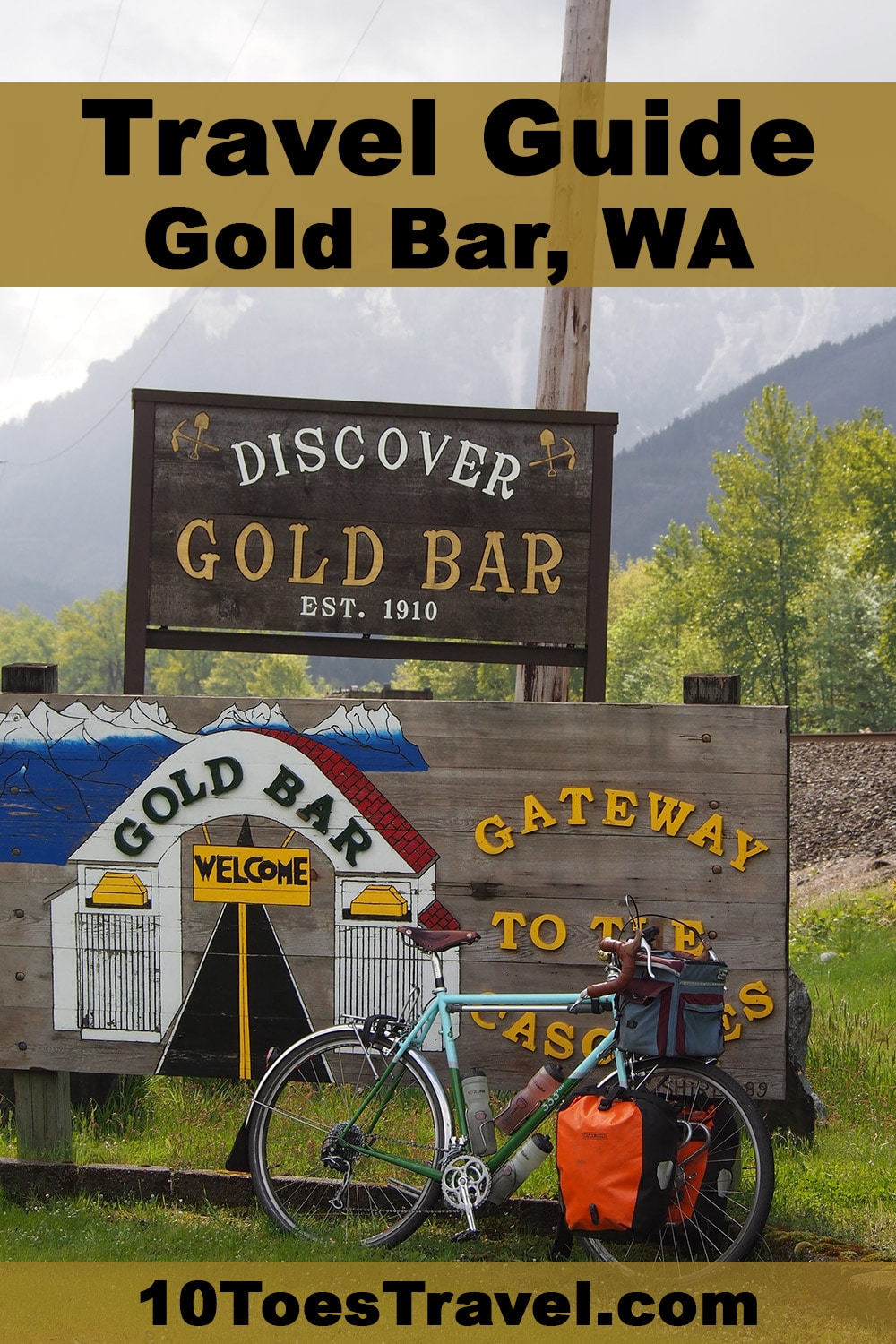 Cover Image Credit: Drone108