We all know the name Hydro Flask and they make a lot of great stainless steel water bottles. That being said, you are here looking for an alternative to Hydro Flask insulated water bottles or a Hydro Flask knock off, and I've done the research to find you some.
The best-selling Hydro Flask bottle is their 32oz wide-mouth bottle and I've tracked down seven options that you may want to consider. For the purposes of this list of Hydro Flask water bottle alternatives, I've narrowed the selection down to bottles that were ~32oz in volume, stainless steel, and double-walled/insulated.
Do keep in mind that as you are shopping for water bottles, these are big bottles and if you are wanting a stainless steel water bottle for the car or to shove in a pack pocket, you will likely want a 20oz or 24oz slim bottle. These 32oz bottles are perfect for staying hydrated all day at work, or quenching your thirst during a hard workout at the gym!
Glass Water Bottles with Bamboo Lids
---
Top 3 HydroFlask Alternatives
Cheapest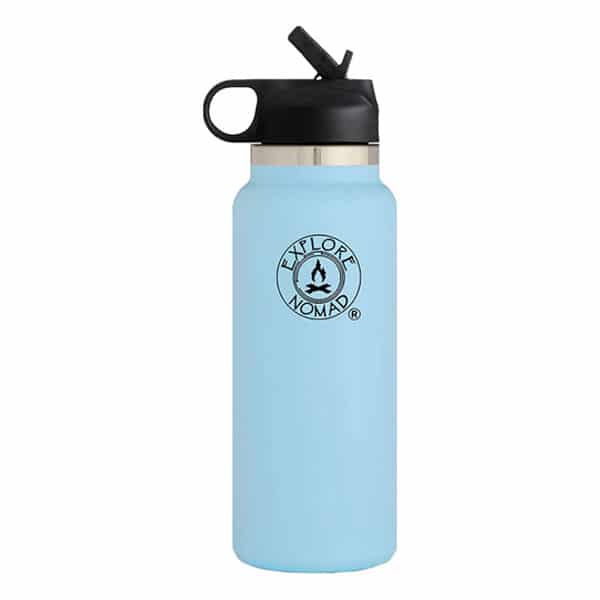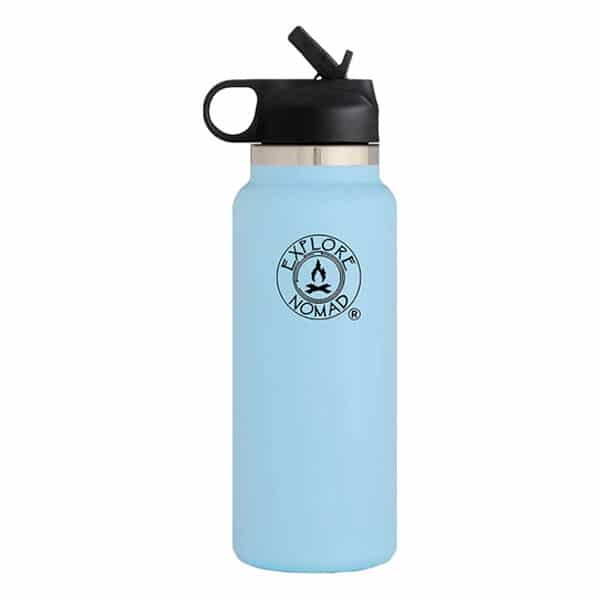 Top Pick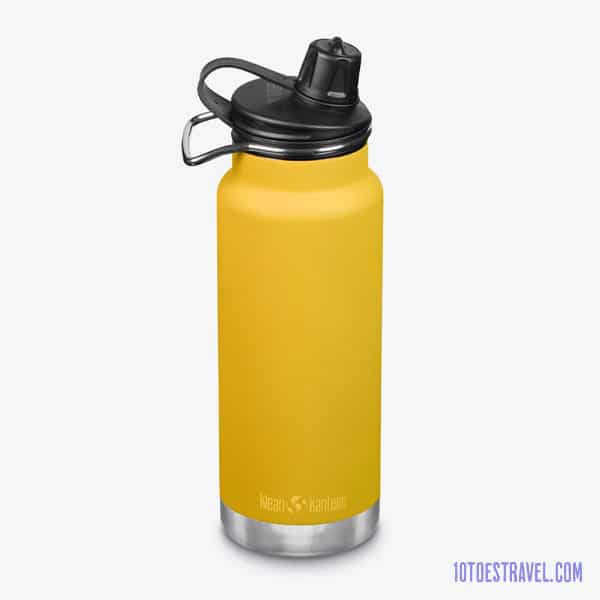 Most Popular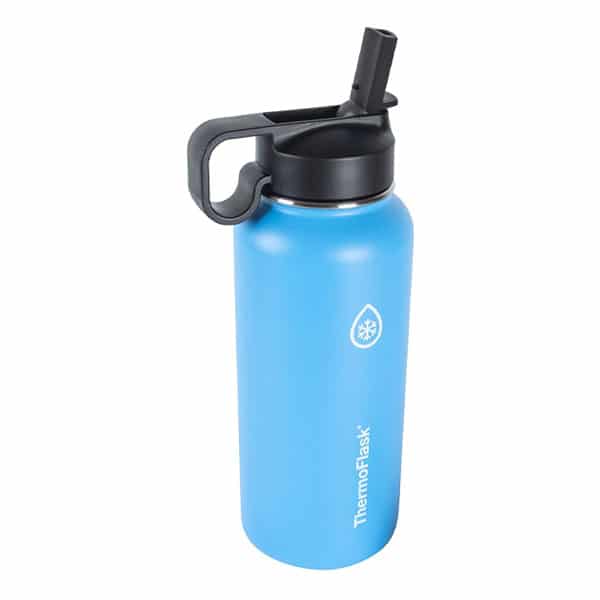 ---
Klean Kanteen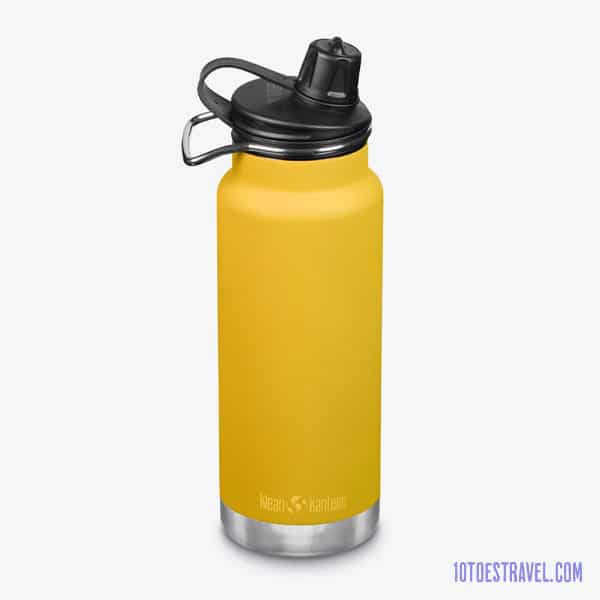 No burying the lead here, my top pick for a Hydro Flask 32oz bottle alternative is the Klean Kanteen 32oz water bottle. In addition to being cheaper than the Hydro Flask, Klean Kanteen is steadily working to increase the amount of recycled material in their water bottles, while decreasing their impact on the environment. Company values matter, and a mission to reduce plastic while protecting the environment works for me.
Pros:
Recycled Materail
Claims 66 hours of iced cold retention
Wide selection of bottles
Big selection of caps
Cons:
Extra lids cost more
On par with Hydroflask on price
---
CamelBak Chute Mag Water Bottle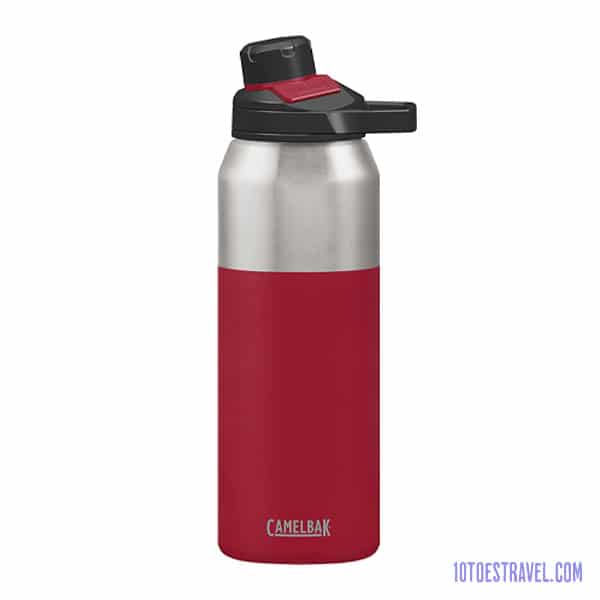 Most people know CamelBak for their hydration bladders and not their line of stainless steel water bottles. They do make these as well though.
You are paying for the name though and the CamelBak rivals the Hydro Flask in price. People do love this water bottle though and surprisingly enough, one feature people rave about is the magnetic holder for the flip-top lid.
Pros:
Loop for carrying
Magnetic lid holder
Keeps drinks cold all day
---
Purist Founder Water Bottle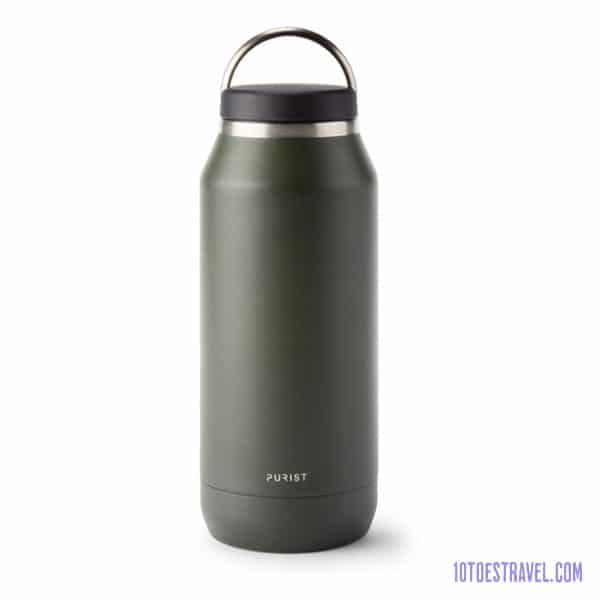 If you are looking for a little different look to your water bottle, you might consider the Purist Founder stainless steel water bottle. While is hard to really stand out in water bottle design, they have managed to change up the lines a bit to have what to me, looks like a more European aesthetic to their bottles.
Cons:
Price
Limited lid choices
---
Explore Nomad Water Bottle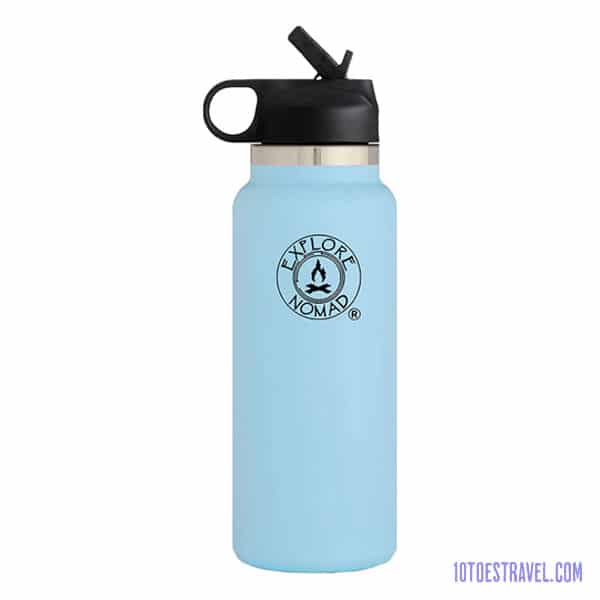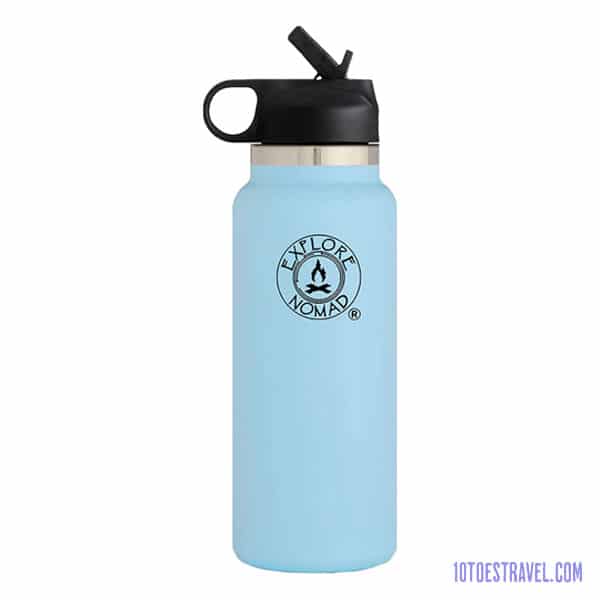 If you are looking for a no-frills, economy-insulated stainless steel water bottle that looks like a knock off of a Hydro Flask, the Explore Nomad is your choice.
Priced at half of a comparable Hydro Flask flip-top bottle, the Explore Nomad claims to be dishwasher safe and to keep drinks cold for 24hours.
Pros:
Dishwasher safe
24 hour cold retention
Price
---
Thermoflask Stainless Steel Water Bottle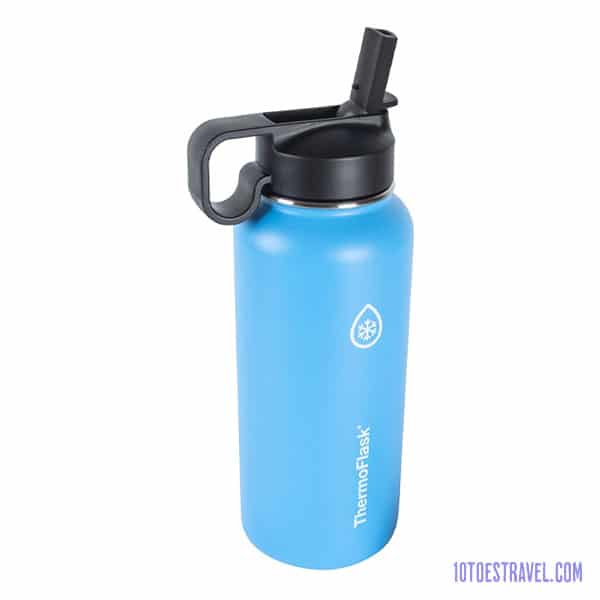 Another solid contender as an alternative to a Hydro Flask is the 32oz ThermoFlask. Lots of the same stats as the others, with a claim of 24 hours of cold holding time, but with the added benefit of coming with chug and sipping lid.
The only real complaint I've found about this water bottle is that it is noisy to drink from. The horrors!
Pros:
Comes with two lids
Carrying handle
Cons:
Noisy
Harder to find replacement parts
---
Revist Insulated Water Bottle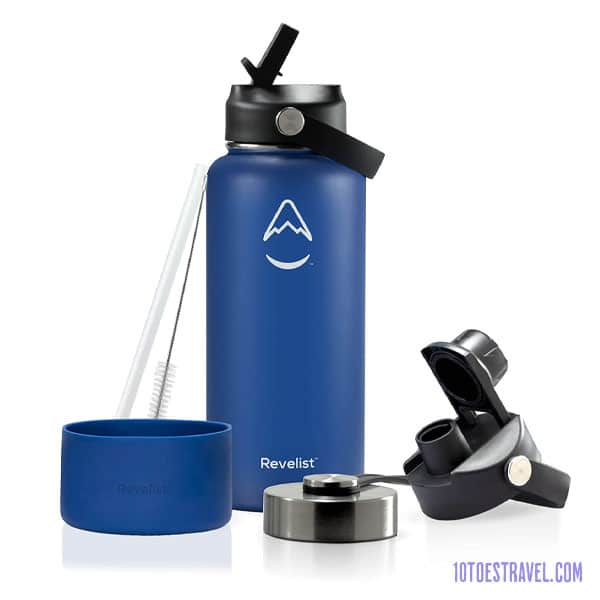 If you want the whole bundle in one water bottle order, the Revist is your choice. They throw in all the goodies in this bundle. In addition to the 32oz stainless steel insulated water bottle, you get 3 different types of lids, 2 straws, 1 straw cleaner, and 1 silicone boot.
Pros:
24 hour cold holding time
Lots of accessories
---
BottleBaboon Insulated Water Bottle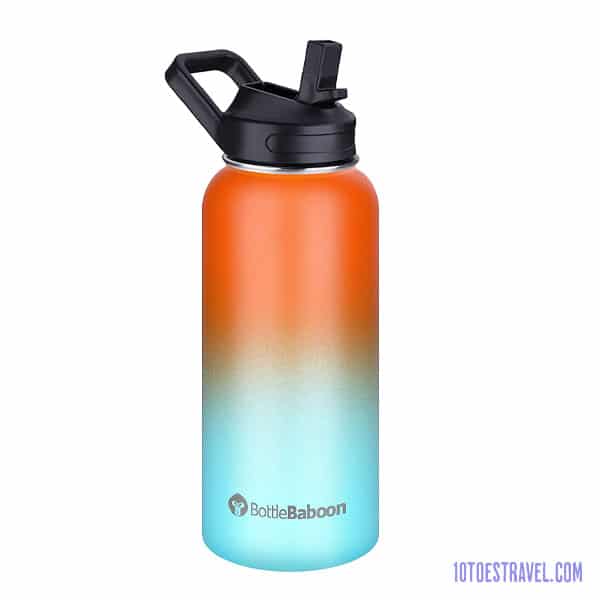 BottleBaboon Stainless 32 Oz Insulated Steel WaterWater Bottle
Winner for the best name is the BottleBaboon stainless steel water bottle.
While overall highly rated, about the only complaint people have with Hydro Flask knock off is that the lids aren't super durable and can sometimes leak. Considering that it comes in at under $20 though, it is hard to beat.
Pros:
Comes with 3 lids
24 hours cold holding time
Cons:
Lids aren't super durable
---