Little Mountain Park is a 522 acre park just south of the Mount Vernon city limits. A paved road about 1.5 miles in length leads you to the top of the mountain, just shy of 1000′ of elevation gain from the valley below. 
While you can easily drive to the top where there is access to the north and south handicapped accessible lookouts/viewpoints, it makes for a more interesting day to wander the trails to the top from one of several of trailheads lower on the hill. 
The south viewpoint offers excellent views of lower Skagit Valley, Puget Sound, Camano & Whidbey Islands, and Olympic Mountain Range. A short walk the the north viewpoint offers up views of the cities of Mount Vernon & Burlington with Padilla Bay, North Puget Sound, the San Juan Islands, and Mt. Baker. During tulip season, you can even see the fields of tulips from up here. 
The park gate is open daily from 10:00 am to dusk, but the road to the top may be closed during those times if the road or weather conditions warrant it. You can still access the park from Summit Trail parking lot just outside the main gates. 
Little Mountain Park Features
Free Little Mountain Trail Map
What To See At Little Mountain Park
Little Mountain Park is a great place to do some hiking/walking in the woods on moderately good trails. Mountain Bikers definitely like this park as well as we encountered several on our way back down to Leif.
The big attraction to me at Little Mountain Park are the two overlooks. The southern one is your standard wood shelter with a westerly view of the valley below on out to Puget Sound.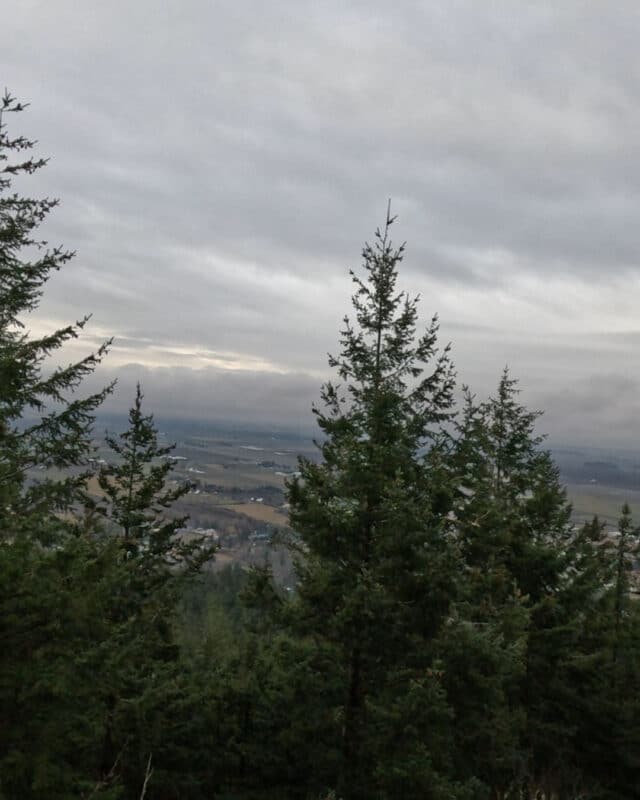 While the view from the southern viewpoint is cool, it is the north viewpoint that steals the show. 
Not only does this viewpoint take you out and off the hill to get a better view of Mount Vernon, and everything to the north, it does it in style.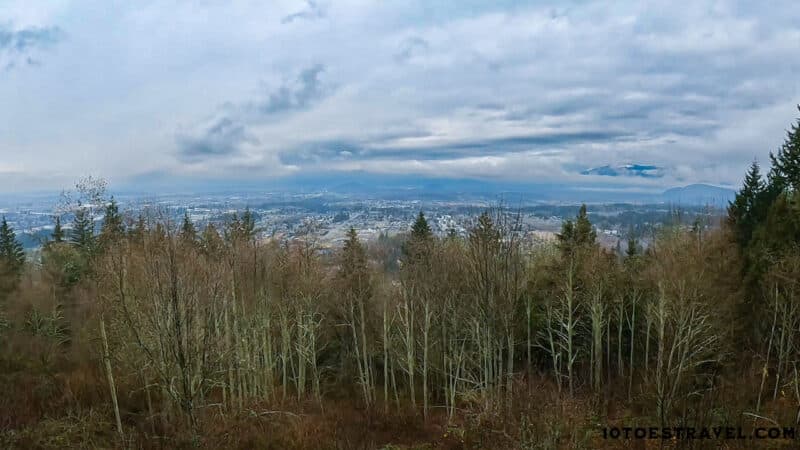 On top of having a great view, the viewpoint itself is pretty cool. A big metal stucture that gets you out and away from the hill with a funky fan shaped decoration at the the end. 
The great part about both of these viewpoints is that they are handicap accessible, so they are great if you are in a wheelchair, or pushing a stroller. Definitely come up here on a clear day to check out the views, even if you have to drive to the top.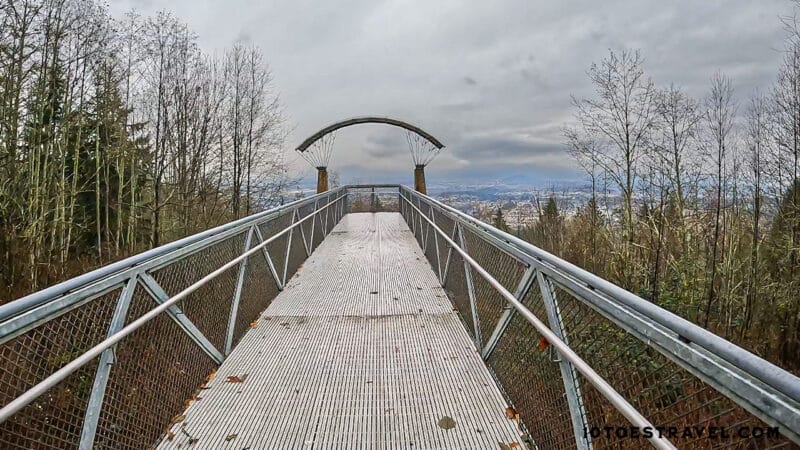 Little Mountain Park Links