Looking for some fun outdoor, hiking, backpacking, or camping merch? Check out our Etsy shop Hikes & Hills for some great outdoor themed shirts, camping mugs, and much more.
Every week we post new items, so be sure to favorite our shop.
Have a suggestion for a product? Shoot me an email at [email protected] and let me know what you would like us to make!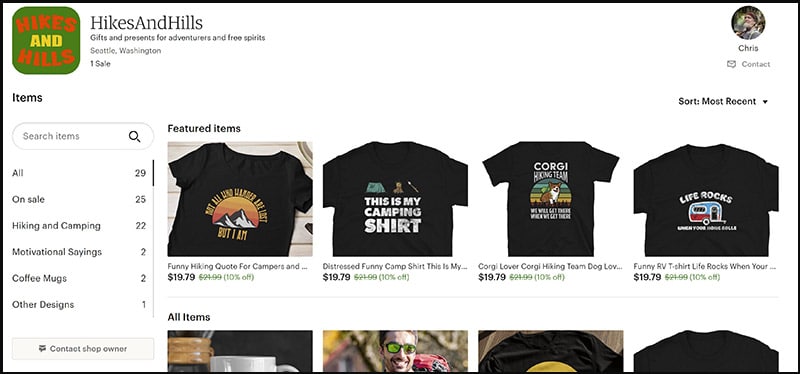 Some Examples of What You Will Find: