Great Food Truck Grilled Cheese Sandwiches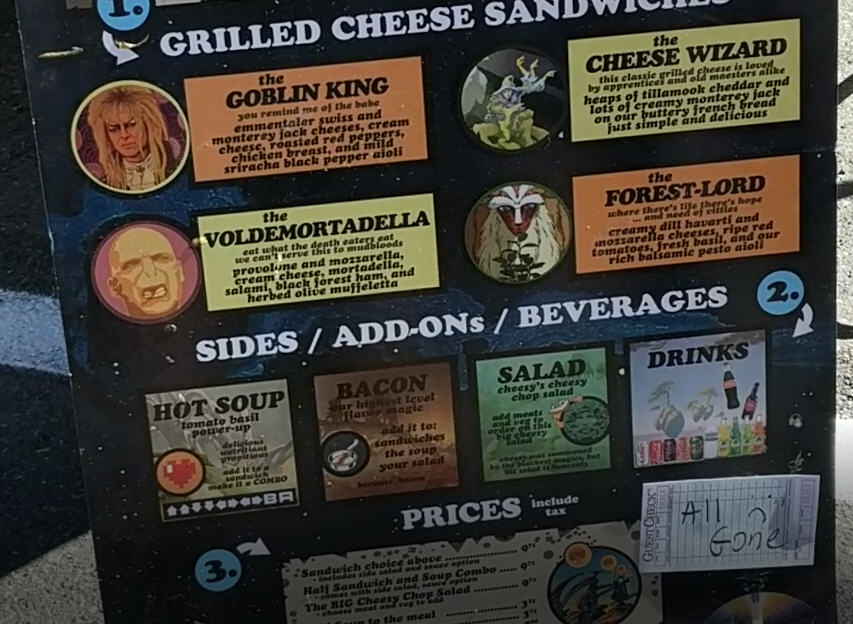 When someone says there will be lots of melted cheese to eat, you know I'll be there. So when I saw the Grilled Cheese Grand Prix I had to go.
If you aren't aware, I'm a big fan of being a tourist in your own backyard. This includes not just going and seeing the tourist spots, but hitting all your local festivals and events. That being said, when I saw the announcement for the Grilled Cheese Grand Prix at South Lake Union, I had to go.
The event held at Seattle's South Lake Union Market was a relatively informal competition among local food trucks to see who could turn out the most awe-inspiring grilled cheese sandwich.   The competitors included:
Fire & Scrape
Hawaii's BBQ Food Truck
Mangosteen Food Truck
Chicago West
Congrats to the Cheese Wizards for taking first prize at the Grilled Cheese Grand Prix! 2nd place went to The Grilled Cheese Experience and @Fire and Scrape's Bahn Mi grilled cheese!
Overall as events go, it was pretty decent. My feeling is that it would have been better to have smaller portions so we could have sampled more of the offerings, some of the trucks had just OK sandwiches. On the other hand, the lines didn't get that long and wait times weren't bad with some exceptions.
Be sure to check out the video below for more of our trip to the Grilled Cheese Grand Prix.
We will be hitting their next grilled cheese event that will me more along the lines of a sampling fest. Being held at Magnuson Park on November 17th, the Grilled Cheese Grand Prix will feature beer and smaller portions of grilled cheese sandwiches. We are excited for it!