A Post-Typhoon Adventure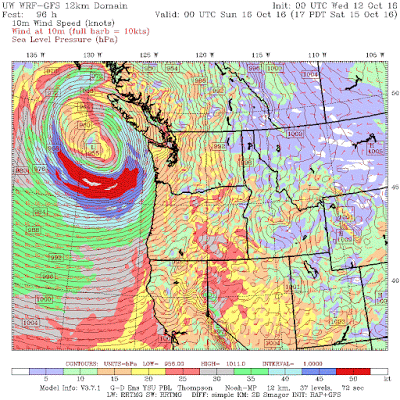 Why not go sea glass hunting on a beach as a typhoon is barely headed out of town? With the remnants of Typhoon Songda having just passed over the coast of Washington, we decided to give sea glass hunting on Glass Beach at Port Townsend in Washington state a try.
The theory is that if we could get there and if the beach was not covered in waves, the storm may have churned up some treasures.  That or buried everything.
Immediate Problems With The Plan
My initial concern with this adventure was that the overnight winds would cut power, drop trees on the road and generally make getting to Port Townsend and Glass Beach impossible.  The truth was a far more mundane problem.
Glass Beach sits roughly 3.5 miles from the parking area, requiring a reasonable hike down the beach.  Not a big problem in most areas, but in this location, the beach is wedged between a clay and sandstone bluff and the ocean.  Timing your walk wrong means a difficult walk back or at worst, getting stuck out there until tide change.
Consulting the tide charts, I had found that low tide was at ~10:30 in the morning, which seemed perfect. My plan was to leave early, take the Edmonds-Kingston Ferry across the bay and have an easy drive to Port Townsend. There was one problem though. Our trip was set for Sunday morning and the earliest ferry didn't leave Edmonds until 7am.  This meant that we wouldn't arrive in Port Townsend until almost 9 and be at the beach until slack tide, with not a lot of time to do any hunting.
The Long Drive Option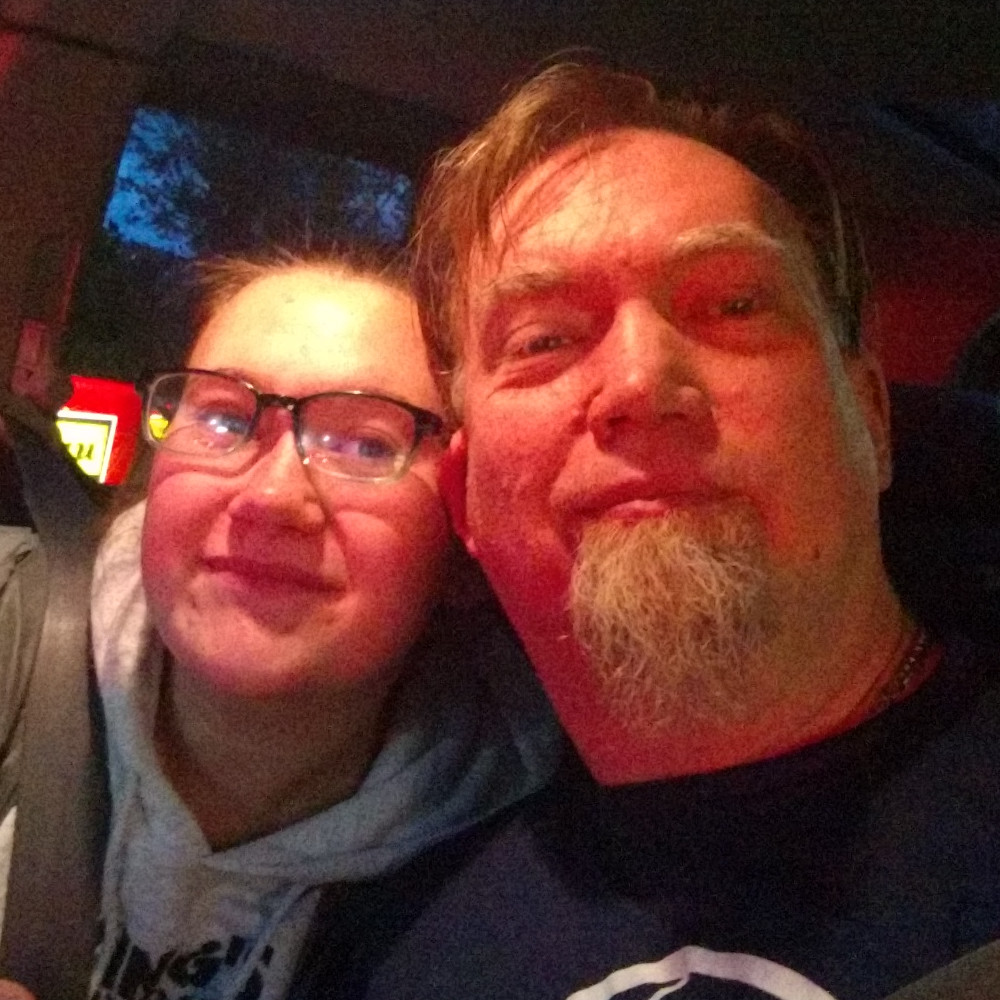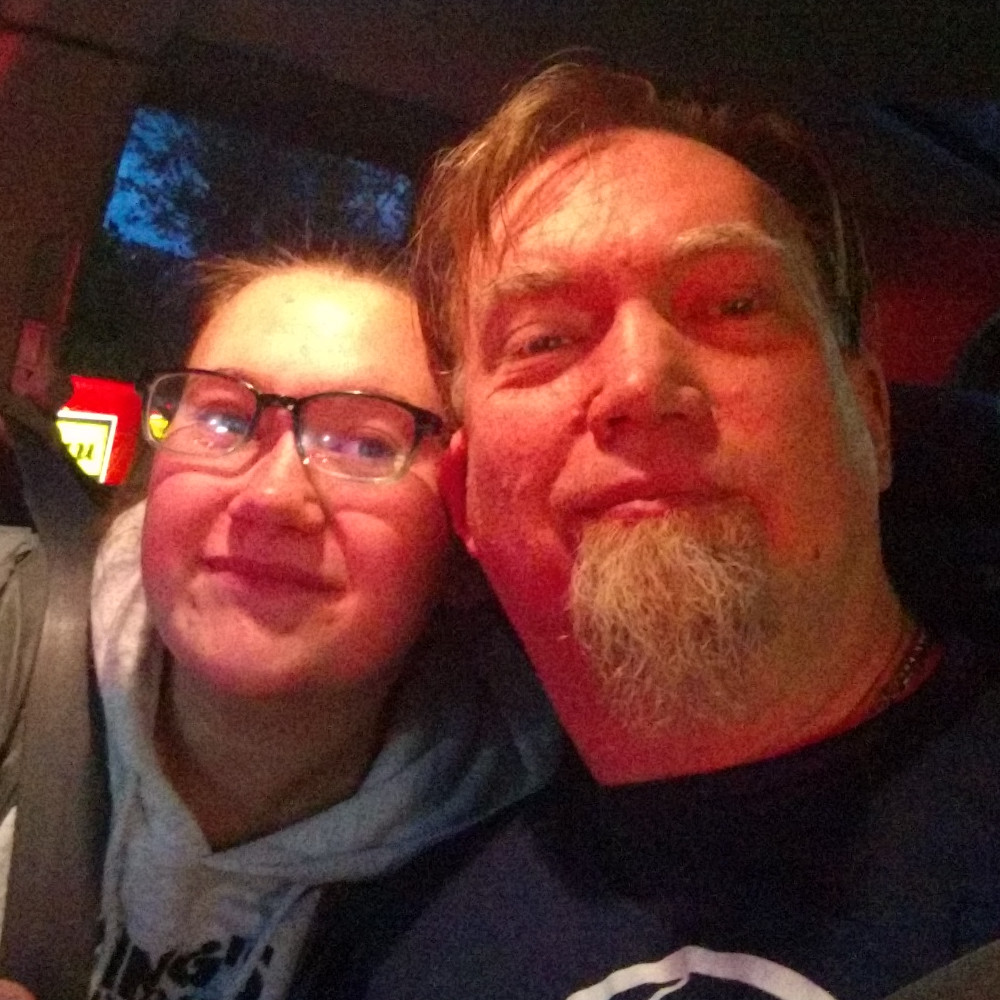 The debate began between Morgan who was going with me, and myself over what to do began. We both wanted to go, but with the ferry option out, our only other option was the long way around to Port Townsend.  This meant driving south to Tacoma, then turning around and heading all the way back north across the Tacoma Narrows bridge.  For us that meant at least a two and a half hour drive, providing there were no obstacles.
After some deliberation, the decision was made to go. I must admit, I was a bit hesitant as I had no clue as to the extent of the storm damage that we might encounter.
Determined to go, we got up and headed out by 4:30 and drove off into the dark. My initial concerns that power would be out or that we would encounter massive destruction turned out to be unfounded.  The storm had by and large missed the greater Seattle region and the drive was dark, we and uneventful.  Morgan missed the bulk of it as she was asleep again shortly after hitting the highway.
Glass Beach At Port Townsend
The parking for Glass Beach is at the North Beach Parking Lot (5787 Kuhn St, Port Townsend, WA 98368). There are a couple of porta-potties for your use, and that is about it. The parking lot drops right down onto the beach and from there you go left and just keep walking.
Your destination is McCurdy Point about three and a half miles down the beach.  Glass Beach officially starts there and extends south.  The location is rich with glass as it used to be a dumping ground back in the day as evidenced by the car axles sitting and rusting into the sand and rocks.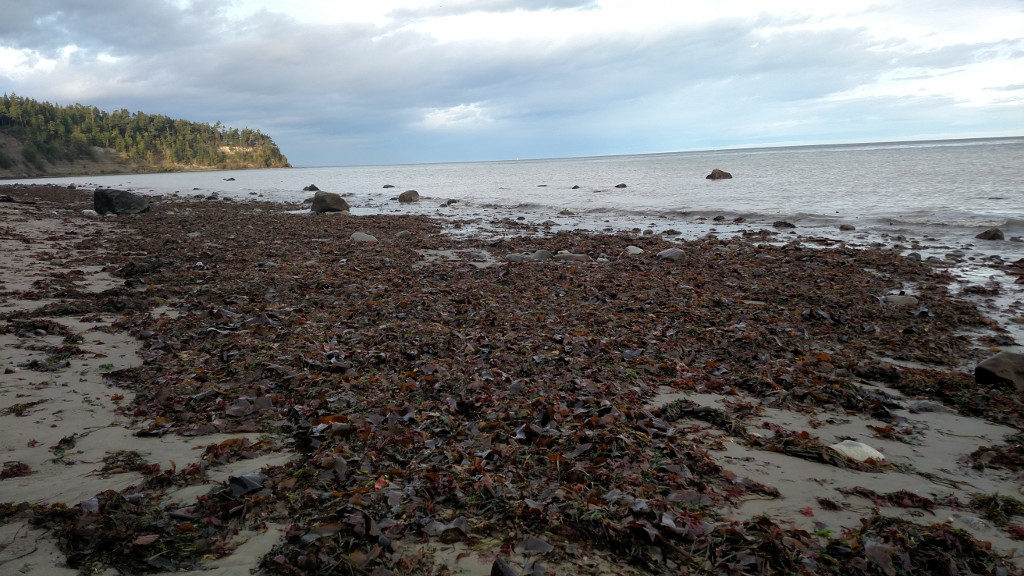 Despite the beach being covered a foot deep in seaweed in places, we managed to get to McCurdy point and start picking glass. We had found some along the way, but it is definitely more abundant once you get to the point.  The best sea glass hunting from what we hear is from that that point south.
My hiking partner was a bit pooped by that point, so we didn't venture much farther south, and concentrated our efforts in that location.  Of course one local had to let us know "it is pretty disappointing today".   She apparently comes here regularly and had to let us know it is usually much better picking.
Lollygagging Our Way Back To The Car
Part of the fun isn't the destination but the travel they say and in this case it was definitely true. Not worried about the tides and with a couple bags of glass, we picked our way back to the parking lot, stopping to check out sea life, the impressive clay and sand bluffs and the things along the way.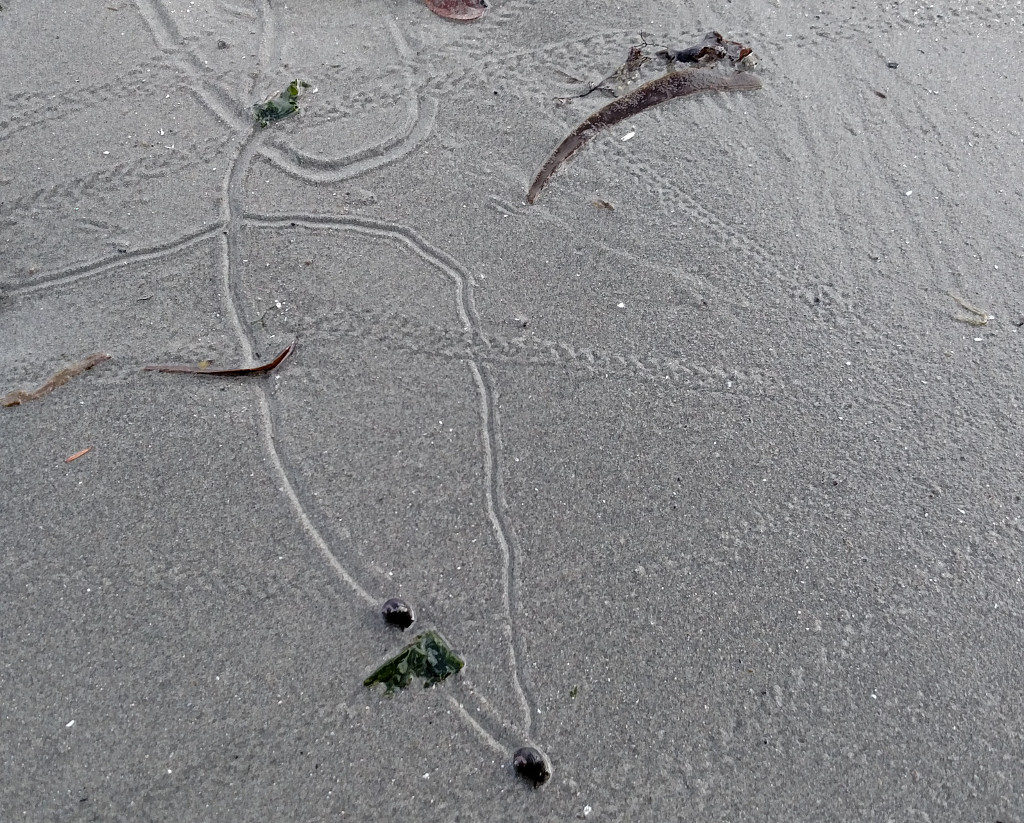 I personally like finding all the critters in the tide pools and among the rocks.  The picture above is from itty-bity crabs scuttling along as well as some snails doing their thing.
Final Thoughts On Glass Beach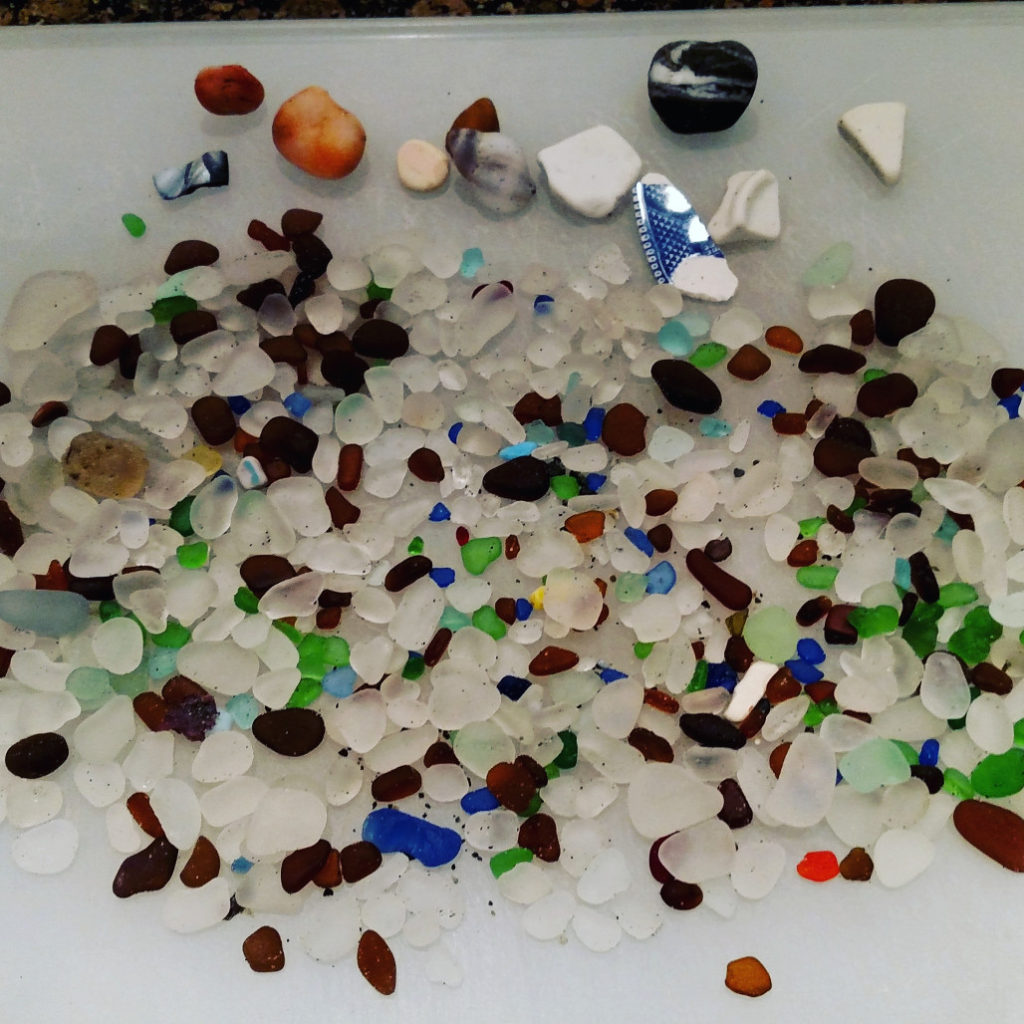 This is a trip we will definitely do again, providing we can find the right combination of tides and free time.  Glass Beach at Port Townsend is not an easy hike by any stretch of the imagination, but it is flat.  Just be ready to hike in sand and over rocks/seaweed.
Our final haul was not as impressive as I'd hoped, but we didn't pick as long as I'd have liked either.  Still, it was a decent haul and a nice bonus to the adventure.
Morgan has even said she would be up for doing it again, but we will see as she was one worn out kiddo by the time we got back to the battle wagon.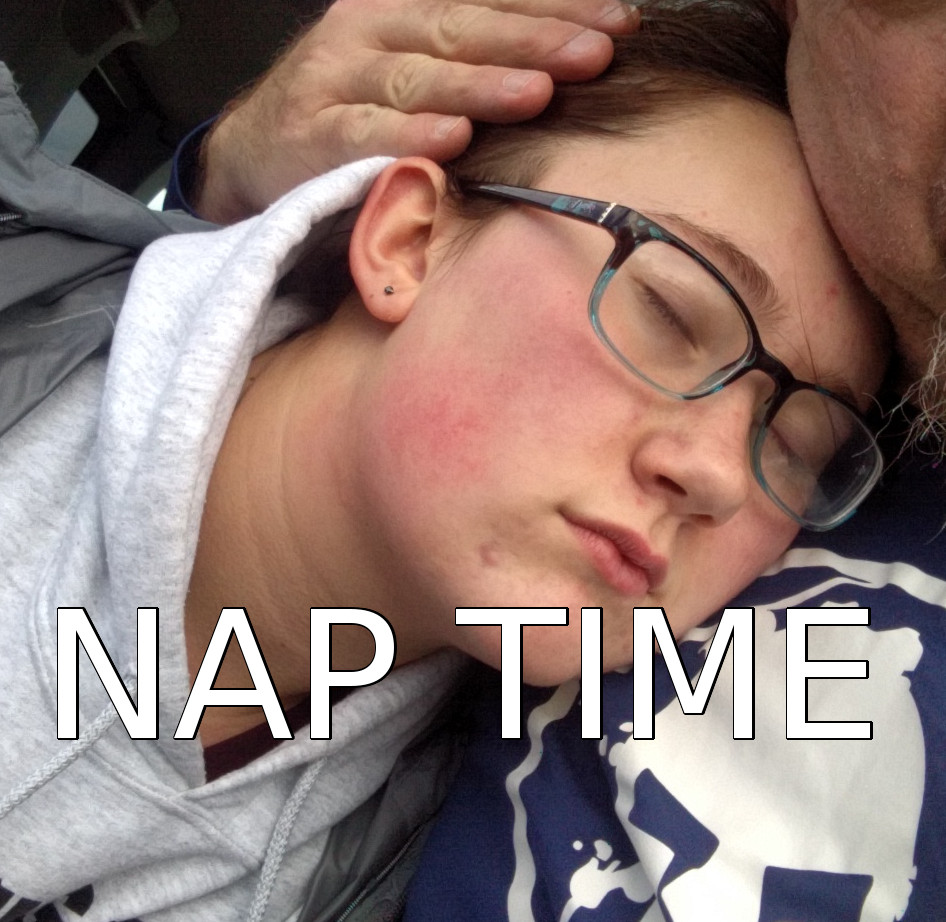 If you are looking for other places to search for sea glass, check out these other Washing State places to find sea glass.